Course information
Course title
Facilitating Meaningful Conversations on DEI
Course Content
Facilitating a conversation on DEI requires a lot of knowledge, skill, humility, and a special set of attitudes. Through this journey, we're going to boost not only your facilitation skills but also your confidence and competence in diving into and facilitating advanced DEI conversations. You'll also hear from experts who will help you build more arguments on key DEI topics. Some of those conversations we'll explore are parity, "positive discrimination" vs. positive actions, racism, and power. We'll also discuss WHY these topics can be so challenging, for others as well as for ourselves.
Feb 1st _ Modul #1: DEI and Facilitation Essentials 
You will … 
Gain a deep understanding of essential topics like diversity, equality vs. equity, inclusion, belonging and social justice,

Know how to tailor a business case for DEI in organizations you work with,

Have started your own toolbox with facilitation methods and techniques.
Feb 8th _ Modul #2: Psychological Safety with Claudia Issa
You will …
Deepen your understanding of psychological safety,

Gain tools to create a safe space where people can reflect together on benefits and challenges related to diversity in a workplace,

Reflect on your own fears, blockers and barriers you experience during challenging conversations.
Feb 15th _ Modul #3: The Hidden Role of Power in DEI and Facilitation with Farzin Farzad
You will 
Learn to recognize the different layers of power present in the audience and in your facilitation

Gain tools to manage power in the room to facilitate an equitable and inclusive space 

Learn to take your thinking and facilitation from individual to systemic impact
Feb 22nd _ Modul #4: Guest Speaker: Antiracism Work with Joel Brown
You will …
Understand what antiracism work is,

Know how to address racism in the workplace,

Learn how to recognize your own privilege and help others to reflect on it.
Mar 1st _ Modul #5: Working with Conflict
You will…
See and use conflict as a necessary part of the work

Learn two established methods (Nonviolent Communication and the Peer Consulting Method) to help work with conflict

Support your participants in conveying complex ideas and emotions
Takeaways
Understand the complexity of DEI work in a global context and in matrix organizations.

Gain knowledge on recent research and data on DEI in the workspace.

Know how to create opportunities for meaningful conversations to take place.

Be able to design interactive interventions that are psychologically safe.

Build a toolbox of techniques and activities for facilitating meaningful conversations.
Training methods
Facilitation techniques.

Liberating Structures.

Collaborative On-line tools
Who is this training for?
DEI consultants and in-house DEI champions who are at the start of their careers and want to expand their practice to facilitate challenging DEI conversations.
Contact us to receive further information about this course.
About the Trainers
Shiva Roofeh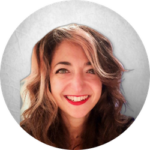 Linkedin Profile
"Curious rebel: be bold, do good work, develop people not roles."
Shiva is a kick-ass facilitator/educator and designer with 10+ years of experience in corporate education specializing in Cultural Intelligence and Leadership both grounded in the idea of being human. She has designed and delivered transformative learning and development programs, workshops, talks, and masterclasses for clients across the globe including Novartis, Slalom, Unilever, Accenture, Generali, Rolls Royce, Samsung, BASF, Gestamp, ABN AMRO, CHEP, The Red Cross, Nationale Nederlanden, and Roche. She most recently gave a talk at TEDxIE on Power. She has a degree in History from the University of Massachusetts – Amherst and a Certificate in Hispanic Studies from the Universidad Complutense in Madrid, Spain. She was born in Iran to Muslim and Jewish parents. At four her family left as refugees, moved to Italy, and eventually settled in Queens, New York City where she was raised. Until now she has lived in eight cities across six countries and has spent the past decade living in Spain.
Anna Zelno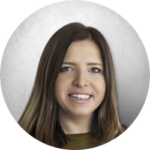 Linkedin Profile
Anna is the CEO at intercultures Spain, co-founder of the Academy for Diversity and Innovation, a global learning platform, and president of the 4C Association for Social Innovation. She is an expert in intercultural competence, diversity and innovation and global talent. In the last 15 years, she has developed talent and leadership projects for multinational companies, public administrations and universities. She graduated in German Philology and has a Master in Applied Linguistics and Cultural Studies and a Master in Talent Management. She also holds other certifications such as: certified Global DISC™ Master Trainer, Intercultural Readiness Check®, Virtual Performance Assessment®, and Cultural Detective®. She was president of SIETAR Spain two times in a row, and she is a member of the Board of Directors of SIETAR Europe. She leads the ICC Assessment working group at the World Council of Global and Intercultural Competence. In 2019 she was shortlisted as a role model by the European Diversity Awards.

Guest Speakers
Claudia Issa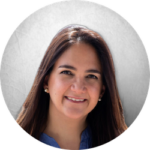 Linkedin Profile
Claudia Issa es consultora y formadora con más de 15 años de experiencia trabajando con personas, equipos y numerosas organizaciones corporativas de renombre. Psicólogo y psicoterapeuta certificado en Europa (Federación Europea de Asociaciones de Psicólogos). Profesora de Psicología, Comunicación Intercultural y Gestión Transcultural colaborando con varias universidades. Coautora de los juegos "Diversophy – Barcelona" y "Diversophy – Diversity & Inclusion". Su formación académica incluye 5 maestrías y posgrados, incluida la psicología clínica y comunitaria, y la gestión de la diversidad en el lugar de trabajo y preside el Comité de Desarrollo Comunitario de SIETAR Europa (Sociedad para la Educación, la Formación y la Investigación Intercultural).
Joel Brown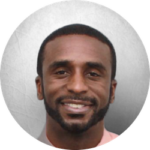 Linkedin Profile
Joel A. Brown is the Chief Visionary Officer of Pneumos LLC. As a change agent, he works strategically with organizational leaders to cultivate innovative, creative, and adaptive environments where the cultural genius of everyone can be harnessed and leveraged successfully. His work spans five continents and his mission is to facilitate liberation for every global citizen. Best known for his critical analysis, creativity, humor, and ability to build consensus, Joel has partnered with Fortune 500 Companies, non-profit organizations, and government agencies to help them achieve sustained growth and organizational breakthroughs. His clients have ranged from LinkedIn to the United Nations, and his "sweet spots" have included men's leadership, LGBT inclusion, interpersonal dialogue, and intercultural communication. Joel is a member of several international think tanks, including D2K, SIETAR, SIETAR Europa, Young SIETAR, and the Global Community Dialogue and was also a member of The Diversity Collegium.
Farzin Farzad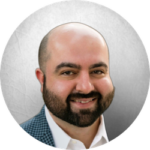 Linkedin Profile
Farzin Farzad is an Organizational Justice practitioner with experience in higher education, local government, and the private sector. Holding two master's degrees in international affairs and diplomacy as well as a certificate in conflict resolution skills, Farzin leverages his unique academic background, extensive travel experience, and experiential knowledge to provide comprehensive, thought-provoking local and global approaches to his work. In addition to training and education programs, Farzin is a seasoned project manager with expertise in developing strategies that build equitable workplace environments and government services, as well as Employee Resource Group events and programs. Farzin is the founder of Critical Equity Consulting, LLC, a boutique Organizational Justice consulting firm focused on helping organizations rebuild with a primary focus on creating equitable outcomes.