Course information
Course title
How to Design & Measure Mentoring Programs
Course Content
Mentoring & reverse mentoring programmes have become a vital part of D&I/HR strategy in corporates, institutions and organizations. In this masterclass, you will find out what mentoring can – and cannot contribute. You will learn how to set up such a mentoring programme, based on a 7-phases model. You will understand which steps need to be taken to ensure a smooth execution of the programme and create a long-term impact. Besides, we will discuss the vital role of an integral communication strategy throughout the mentoring programme set-up and execution.

Takeaways
What is the actual purpose of mentoring? What are the differences to coaching, peer coaching and consulting?

What are key elements to be considered before, during and after setting up a mentoring programme?

Which phases are needed in order to ensure a smooth process? Which challenges may occur during the different phases? Which solutions may be helpful?

What tools & techniques are essential to foster meaningful and effective relationships between mentors and mentees?
What needs to be considered from a communication perspective in order to have a long lasting impact?
Training methods
Live input

Group work

Discussions

Hands-on creation of your own mentoring programme
About the Instructor
Dr. Barbara Covarrubias Venegas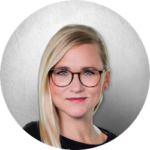 Linkedin Profile
"People will forget what you said, people will forget what you did,but people will never forget how you made them feel." Maya Angelou
Barbara defines herself as a Virtual Enthusiast, researcher by education, speaker by passion and author by results. She is passionate about New Ways of Working & Learning, Positive Leadership & CULTURE overall. For the past 10 years, she has been very involved with the international community across the globe, not only as a researcher or professional, but also as a virtual team leader and team member. Barbara has vast experience in organizing extraordinary and memorable in-presence and virtual events and runs her own virtual events production company. Besides, she recently founded the platform #virtualspacehero, a platform to create a space for a community of virtual enthusiasts (or to be's) to exchange on a regular basis on different topics about the virtual classroom, virtual events and working, leading, collaborating remotely.
MMag. Nina Alice Bauregger, MBA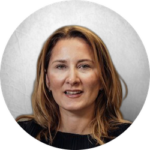 Linkedin Profile
"People will forget what you said, people will forget what you did,but people will never forget how you made them feel." Maya Angelou
Nina is a Leadership Expert, Transformation Specialist & Communications Pro with a strong focus on diversity, inclusion & innovation. She has been working in virtual space around the globe for almost 15 years – from Europe India, through Japan to the USA, where she has worked as a manager for global players such as SWAROVSKI, IKEA, EF LANGUAGE TRAVEL and ERSTE BANK. As a trainer, public speaker, coach and consultant, she supports individual and entrepreneurial changes and growth with great passion. Her portfolio includes workshops and training courses on topics such as leadership, productive error culture, efficient time management, marketing strategy and digital transformation. She works with companies such as Generali, Austrian Federal Ministry for Climate Action & Environment, Federal Ministry for Wiener Stadtwerke, TU Wien, Wörthersee-Schifffahrt, Life Ball, Habibi & Hawara, and has several years of experience designing mentoring programmes for corporates and serving as a mentor for Ashoka, WomenTor and Moonshot Pioneers.