Course information
Course title
How To Measure Cognitive Diversity in High-Performing Teams
Course Content
Understanding ourselves and others is the foundation for staying relevant in the 21st century.
This interactive and insightful course is going to focus on 2 main questions and the reflections and considerations around them:
Do you understand and value yourself enough to get along with people who think and behave differently without feeling that you are more or less than them?
What is the point in hiring smart individuals who look different but think alike who don't feel psychologically safe and motivated enough to collaborate and innovate?
Through Global DISC we will be able to measure the underlying values and drivers of individuals that determine how they perceive and process the world around them. 
The data can be used to measure the cognitive diversity of a team, the only layer of diversity that has proven benefit in terms of performance.
Takeaways
42-page individual Global DISC report with the 40' online course using augmented reality and access to an interactive and experiential online development program consisting of 21 challenging missions to expand your comfort zone

Find out why cognitive diversity is the greatest asset or liability 

Learn how to intentionally respond to get the best outcome instead of instinctively reacting 

Learn how to see a situation from different perspectives so you can make better decisions
Training methods
Global DISC and saboteur assessment

Interactive, live workshop

Interactive learning platform
Target Audience
DEI Consultants

Leaders of diverse teams.
About the Instructor
Csaba Toth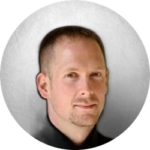 Linkedin Profile
"Once you replace the illusion of superiority and separation with the power of curiosity and collaboration,
suddenly life makes much more sense."
Csaba is a British/Hungarian entrepreneur, researcher, author, and speaker based in the UK. He is the founder of ICQ Global, a people development organization with licensed partners in 30 countries. Csaba is the developer of the multi-award-winning Global DISC model and the best-selling author of the Uncommon Sense in Unusual Times hybrid book published with Marshall Goldsmith. He holds 3 Masters degrees from 3 countries and he is also certified in several leadership, behavioral and intercultural models. Csaba has 15 years of experience in setting up start-ups, working with Fortune 500 companies, government agencies, entrepreneurs, and certifying over 80 coaches and consultants globally to help their clients turn diversity into synergy instead of a painful liability.