Course information
Course title
Inclusion in the Virtual Space or Hybrid Environments
Course Content
This Masterclass is about how to design and facilitate inclusive virtual and hybrid experiences. Organisations all around the globe continue to transition their teams, learning and event operations to the virtual space or a hybrid context, but often we do not consider inclusion as an element in our virtual activities. But as I like to say, this is of utmost importance because "without inclusion, no real impact in the virtual space" and this is my MASTERCLASS concept which I call #IMPLUSION = IMPACT + INCLUSION. We will focus on simple tips to ensure that the virtual experiences (meetings, workshops, events..) you design and deliver take into account diversity and encourage inclusion: in virtual and/or hybrid environments.
Takeaways
What are key elements to be considered before, during and after a virtual training program/meeting or event?

What design elements are crucial? What are designer biases and how do you address your own biases?

When we are actually in the virtual space, what are key elements to inclusive facilitation?
Training methods
Live input

Group work

Hands-on experimenting
About the Instructor
Dr. Barbara Covarrubias Venegas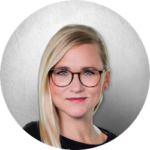 Linkedin Profile
"People will forget what you said, people will forget what you did,but people will never forget how you made them feel." Maya Angelou
Barbara defines herself as a Virtual Enthusiast, researcher by education, speaker by passion and author by results. She is passionate about New Ways of Working & Learning, Positive Leadership & CULTURE overall. For the past 10 years, she has been very involved with the international community across the globe, not only as a researcher or professional, but also as a virtual team leader and team member. Barbara has vast experience in organizing extraordinary and memorable in-presence and virtual events and runs her own virtual events production company. Besides, she recently founded the platform #virtualspacehero, a platform to create a space for a community of virtual enthusiasts (or to be's) to exchange on a regular basis on different topics about the virtual classroom, virtual events and working, leading, collaborating remotely.